Working with Windows throughout the years and for many as the primary and only operating system. One can tend to get used to certain features and menu placements. Unlike the previous versions of Windows, Microsoft has intentially removed the RUN command from the Start Menu in Windows 7 and have replaced it with the Windows 7 Search bar. There is a way to restore this traditional familiar functionality to the Start Menu. Here are the few steps to restore the RUN command.
Go to the Start button, right click on it, select Properties.
On the Start Menu tab, press the Customize… button.
Scroll to the bottom of the screen and at the top you should see Run Command.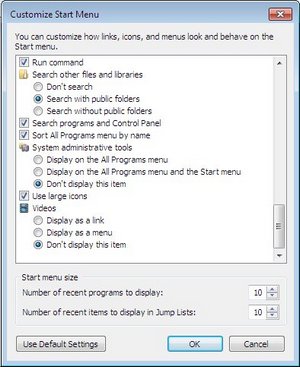 Put a check in the box next to Run Command.
Press OK
Press OK
The Run… is now in the right side of the Start Menu.