An older Pentium 4 computer recently had an IDE DVD burner that died. The quick replacement available was a SATA DVD burner. The BIOS recognized the drive, but Windows XP SP3 did not. It turned out to be a quick fix.
Go to Device Manager and uninstall the IDE ATA/ATAPI controllers.
Right click on My Computer
Go to Properties
Go to the Hardware tab
Click on the Device Manager button
Click on the [+] sign next to IDE ATA/ATAPI controllers to expand.
Right click on the controller on your computer, in this case it is the Intel(R) 82371AB/EB PCI Bus Master IDE Controller.
Select Uninstall.
Repeat for any additional controllers, if necessary.
Go to File and select Exit to exit the Device Manager window.
Reboot.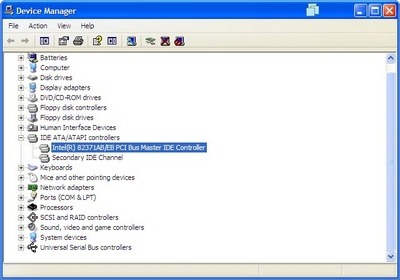 After the computer rebooted, the controller automatically reinstalled, this time included the DVD burner.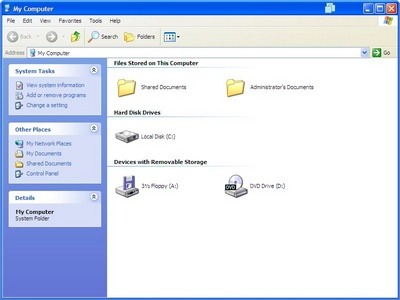 The screenshots were taken after the fact from a virtual machine, however, accurately depict the situation.