When it comes to the removal of a virus, Trojan, pest, or some other malicious application, it has been my practice to isolate the problem by removing it from the equation. What is meant by that is that there are cases where the system is inoperable or where several applications have been hijacked like Task Manager, Registry Editor, and other useful applications that are used to attempt to identify and resolve the computer problem. If ever in a bind where it is essential to remove an unwanted pest or recover data from an otherwise unbootable Windows based computer, I have tried an used several bootable CDs throughout the years.
In recent history, I was partial to the FREE BitDefender Rescue CD. It has served well, however, this and other antivirus CDs can be combined on a single bootable utility CD using a program called Shardana Antivirus Rescue Disk Utility (SARDU).
What is SARDU?
The Shardana Antivirus Rescue Disk Utility (SARDU) can produce an ISO/IMA image for a bootable CD/DVD or create a USB bootable device based on user selected applications from four different tabs: Antivirus, Utility, Linux, and PE.
This will serve as a visual guide to the application, not necessarily the definitive users guide. The application is straight-forward and relatively intuitive as the following screenshots below should demonstrate.
Screenshots of SARDU
These are the screenshots of each of the four tabs: Antivirus, Utility, Linux, and PE.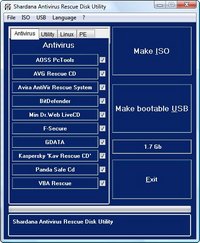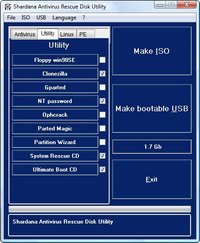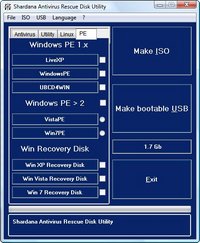 To use this utility, simply check the application to download it. Two screenshots below are images of pcTools and AVG downloads pages.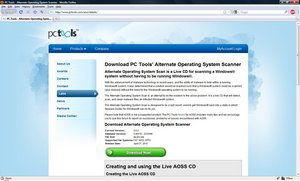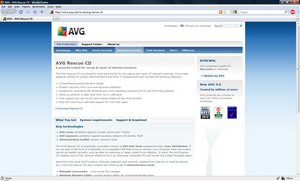 The following screenshots show the menu structure of both the ISO and USB building process. It should be noted that Make ISO under the ISO menu is the only option available for the CD/DVD. However, the USB menu offers so much more, including the important feature of updating the antivirus databases, without having to go through all the motions of manually downloading each ISO and recreate from scratch.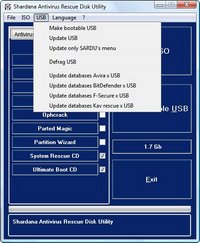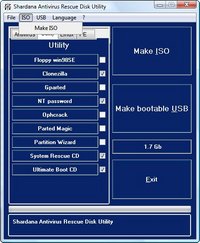 Screenshot of the folder structure of the SARDU utility.
Screenshot of the folder structure of the ISO folder within SARDU. This is the "repository" for the downloaded ISOs.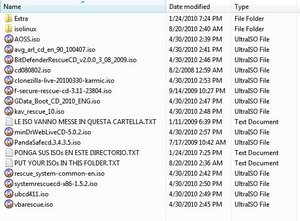 Screenshot of the folder ISO created, where the completed ISO image is ready to be burned to DVD.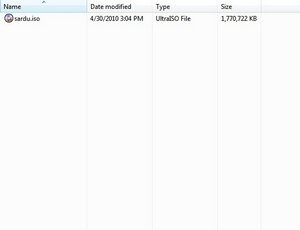 Overall, this utility has taken each of my favorite tools and combined them into a single, valuable resource.