On a Windows 7 computer, a Windows Security pop-up warning that These files might be harmful to your computer message appears each time a file is copied from that Windows 7 workstation to a network resource. There is a work-a-round for this that has worked for me, so I thought I would pass it along.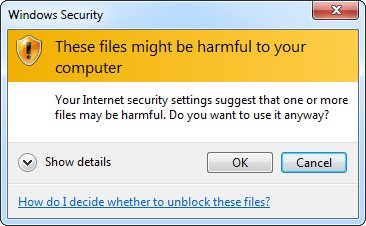 Click Start > Control Panel > Internet Options
Click Security tab
Click Local Intranet
Click Sites button.
Click Advanced button.
Enter the IP Address of the network resource (10.10.10.10) or the range (like 192.168.*) and click Add
Click Close
Note: Alternately, the Internet Options can be accessed from within Internet Explorer under Tools.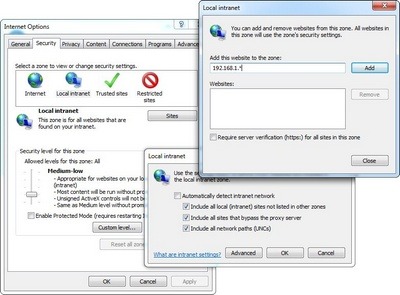 Source
http://superuser.com/questions/149056/disable-these-files-might-be-harmful-to-your-computer-warning