Although it is well documented that the Dell Latitude E6420 supports up to 8GB of RAM.  Since memory prices have dropped over time, it was well worth the chance to upgrade the 8GB of RAM to 16GB of RAM.  This may not work for everyone, but, it certainly worked on one Dell Latitude E6420 laptop.
Using crucial.com the memory scanner displays that a Dell Latitude E6420 exceeds the manufacturer supported memory with two 8GB chips.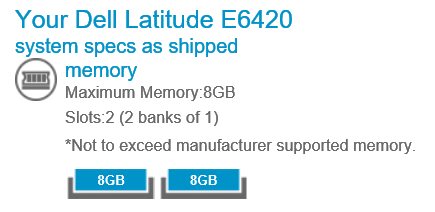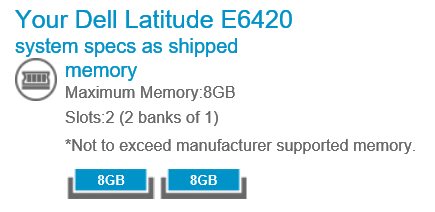 Here are some CPU-Z results.
.