I have grown tired of visiting my favorite websites only to be inundated with ads and images that take up so much real estate. I have found that Firefox has a great plugin or extension called Adblock Plus. I have tried editing the hosts file to point the junk and ad sites to 127.0.0.1, but the site still left a placeholder for the ad, with Adblock Plus, the website is clean and does not look distorted.
Here are a couple of screenshots of eBay, taken using Microsoft Internet Explorer 6.0. Note the image on the top and the second picture has an image on the side panel.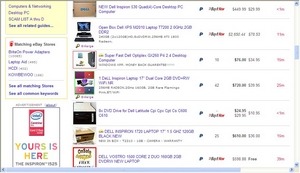 Using Firefox with the Adblock plugin, the same webpage looks like this: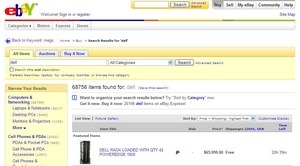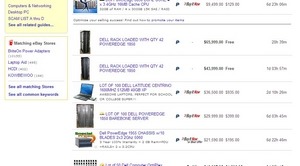 Once again, eBay looks like it did years ago, before it too sold out to advertisements. I don't believe that such a plugin will ever exist for IE as Microsoft is in the market to make money and in the market to derive new ways to make money. This great plugin would be a circumvention of that. Firefox and the extensions are community driven.